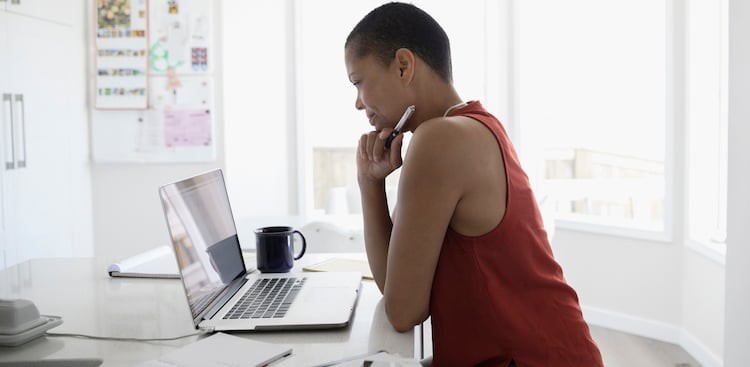 Ask a Credible Career Coach: How Do I Profile Myself After Changing Careers Twice? was originally published on The Muse, a great place to research companies and careers. Click here to search for great jobs and companies near you.
Dear Career Coach,
How do I profile myself during my job search after changing careers twice—especially now that I'm contemplating a third move? Will employers view me as an unstable liability or as a cross-functional (and adaptable) asset?
Signed,
Not a Flight Risk
Dear Not a Flight Risk,
Some employers, no matter how well you package your story, will view you as an unstable liability.
Here's the thing, though: Do you really want to work for an organization that doesn't appreciate the breadth and depth you bring to the table?
Don't waste your energy trying to convince those who'll write you off before you have a chance to share your story. Instead, channel your efforts toward engaging prospective employers who, like you, prioritize diversity of experience.
Identify the Meaning Behind Your Career Shifts
It won't be helpful to diagnose your career changes as either good or bad. What's more important is to explore why each career was important and essential to your growth.
Curious and interested employers will ask you to speak to the changes—not to discount you, but to see how you put the puzzle together. It's an opportunity for them to understand how you break down and make meaning of the moves you've made.
Reflect on your transitions and be prepared to explain the catalysts for each one and what valuable skills and experiences you gained as a result.
For example, did you discover a passion for crafting email marketing campaigns while working on a cross-functional project? You'll want to share that, as well as how you sought out opportunities to build the necessary skills in marketing analytics and copywriting.
The more context you can give hiring managers, the more they'll see you as a versatile and motivated candidate—rather than a potential flight risk.
Tell Your Story Throughout Your Search
Now that you've filled in those gaps and are clear on the story behind your career changes, you can start leveraging that narrative at various points during your job search.
Start by sharing your story with your network, always making sure to connect it to your desired career change. You'll want to have a condensed version that you can tell in under a minute, and another more robust version for those whose interest you pique. As you practice, you'll begin to notice what people respond to and you'll get better at emphasizing the value of your career evolution.
You should also weave this story into your resume and cover letter. Being able to express the value proposition of your career changes to prospective employers is crucial from the very beginning of the process. Knowing your story can help you write bullets and paragraphs that illustrate why a hiring manager should see your career changes as an advantage—rather than a drawback.
The work you put in to hone your narrative will pay the most dividends in the interview stage of your job hunt. You've been refining it and getting comfortable sharing it. Now own it. Allow skeptics to ask you questions and don't get defensive. Make it clear how your experience makes you the best, most well-rounded candidate for the role.
There's nothing wrong with changing careers. In fact, for most of us, having a linear career path mindset will only limit our professional growth over time. That said, we can't expect employers to guess why we made changes and how our experiences add up to make us more capable.
Where most career changers fall short is in doing the reflective work required to communicate why their value has been enhanced by these transitions. And when we fail to tell a compelling story, we risk sending the message that our decisions haven't been intentional and coming across as unreliable.
So take the time to reflect, build your story, and learn to tell it well.